---
212Concierge has made travel painless
for companies.
What can 212Concierge do for your business?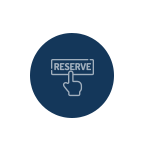 Customized flight booking, hotel reservations and car rentals
There are so many details to consider when choosing your flight, hotel and car: price comparisons, extra fees, amenities. 212Concierge tracks the fluctuations in the market and will book your hotel, car and flight so you get the accommodations you need at the best price available.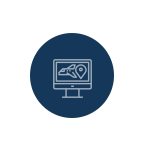 We track
your travel
Things don't always go as planned, so we track weather reports, government alerts, flights and schedules to make sure you get to your destination on time. If your flight is cancelled or delayed, we'll know about it and contact you with a new itinerary. It's that simple.
Client
Portal
Hey, we remember you. And we know what you like. Our client portal allows you to save your requirements and preferences, so you'll get them every time. We'll remember your company travel rules and your seat selection and meal preferences. It's details like those that make the 212Concierge difference.
Personal Attention
They care. That's the primary reason we use 212Concierge.
Andrew Levy
CEO, Infinity Procurement Services, LLC
Access a live rep immediately
Wherever you are, we're waiting for your call. The last thing you need when you're traveling is to navigate frustrating phone trees or wait for an automated response. That's why 212Concierge has no auto-attendant. Our live reps are always available to answer your call, text or email immediately.
Talk to an agent now

Simple and clear
expense reporting
Keeping track of your travel arrangements and expenses can be complicated when you're on the go. 212Concierge provides comprehensive reports that include booking dates, travel itinerary, expenses and flight, hotel and car details. Customize your reports to include invoices or other required data. 212Concierge will follow your company's travel guidelines and requirements so your travel will always be in compliance.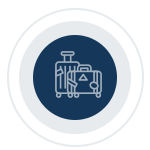 Complete group travel
and conferences
Bring people together without stress and confusion. No matter where in the world your team members are, 212Concierge will contact each traveler to bring them all together on time. Get the best price for room blocks and have your conference room set up according to your requirements. From flights to refreshments, your corporate events will be painless and productive.
Conquer the Details
Our company has a fast-paced culture with people who work remotely both domestically and internationally, and an annual company cruise, too. The team at 212Concierge goes above and beyond to accommodate our corporate needs with warmth, grace and flexibility.
Meir Cohen
CEO, Teltech
---
How does it work?
step 1
Contact Us
Send us an email or call us to place a new travel request.
Talk to an agent now

step 2
Response
New travel requests will receive a response within one hour. The response will include the options you need so we can help you choose the itinerary that works best for you.
step 3
Updates and Reminders
Receive confirmations, updates and reminders prior to your flight. A live agent will always be available to answer questions or make changes.
step 4
Travel
Enjoy a stress-free trip complete with the preferences and amenities you requested. If your flight is cancelled or delayed, your itinerary will be adjusted.
step 5
Report
Receive your customized, detailed expense report following your trip for simple and clear expense reporting.
step 6
Feedback
We're always interested in your valuable feedback so we can make your trip even better next time. We look forward to servicing you again.